2020 Is Off To the Races!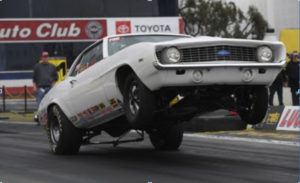 The season has officially started back up, a couple weeks ago on the East Coast and the National scene has kicked itself off on the West Coast! We take a dive into the points early in the season to see what big names, make themself a big start.
We dive into who usually takes the track first, Stock. The guy who won the 2018 Stock Eliminator World Championship is off to a great start, Brian McClanahan took home the wally last weekend in his first claimed race of the 2020 Season. Putting him into the spot where he was two years ago, #1. He drove very well, and showed that his AA/SA combo is pretty quick in a Heads Up final round. Many big names in Pomona bowed out early, which shocked a lot of us, but shows how hard it is to win.
A five time NHRA World Champion, won his 26th National event, that is Justin Lamb. He is off to a great start for points in his first race, driving phenomenal, trying to possibly capture his 6th World Championship. Dan Fletcher also had a good performance, debuting a new sponsor and performing.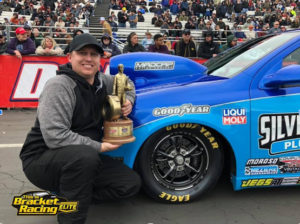 A semi-final appearance, with a very strong round leading up, being .00x and .01x. Brian McClanahan also had a semi-final appearance, missing the chance to double up by one round.
The Super Classes have a lot of action going on, in Super Comp on the East Coast we had Rusty Cook winning the first race, and also runner-up, in Super Gas in the same race. He could be one to watch this year. John Labbouse Jr, had a runner up in Super Comp. It's hard not to see him making the Top 10, he does it pretty much every year, but with a hot start this could mean big things for him this year in Super Comp. Kevin Brannon & Steve Williams, both former NHRA World Champions, have a good base of 73 points to build off of. Looking out to the West besides Steve Willams, the Theobald Brother boasted great starts, racing each other in the final round at Pomona. Parker winning his first National Event over his brother Travis, Parker is also the 2019 Division Seven SC Champion. There is one driver down the list a little bit off to a great start, two fourth round appearances. That is Marko Perivolaris, he is a very smart, strategized, and collected driver, I see him doing big things this year. In Super Gas, the hitters must have fell off a bit in the first two races, we see one big name, Val Torres and he took the win last weekend on the left coast. There is a whole season of racing, in the next month we will see a huge shake up, will the heating up drivers stay hot? We will see! Goodluck to everyone in 2020!