Super Gas Champion – Jeremy Mason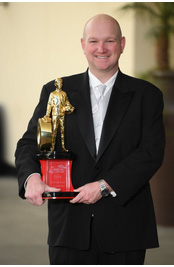 The little black Chevy II that was originally driven home on a bucket when he was just three years old, is now a Super Gas World Champion, that is Jeremy Mason and his 1966 Chevy II.  Through many years and many nights they made the rough car, into a racecar running local bracket races and bottom bulb races, in 2017 they had the car completely redone, wanting to go Super Gas racing. Two years later they are sitting on top, with a 2800 pound, all steel, factory glass World Champion whip. Let's take a look at how his year went.
Looking back at the start of the year was very rough for him, in his first two races not going past, second round. He hunkered down and got to work. He had himself a great divisional score of 416 points, he put on a show in his home division, scoring more than 61 points in 5 out of 6 division three events. Also taking the Division Three Championship by 45 points, over his closest competitor Michael Jirousek with 371 points. That is also his second Division Championship. Oddly enough he only had one win this year, and that was at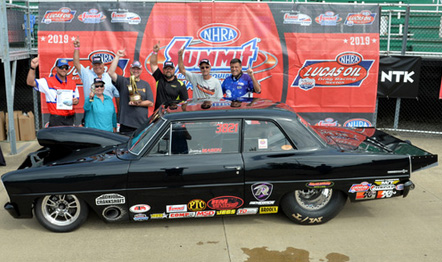 the National Event in Norwalk. Leaving St.Louis Divisional he put his rally cap on, with 509 points trailing Charlie Kenopic by 83 points going into Charlotte, where both were entered. Jeremy left Charlotte still trailing Kenopic, but was reeling him in, slashing the 83 points to catch him into 32. Six days later, win lights were falling his way in Rockingham, NC. Capturing a semi-final finish, catapulting his total to 644 points, enough to hold off the rest of the competitors and take home the World Championship.