NHRA Northwest Nationals Winners
At the 32nd annual NHRA Northwest Nationals in Seattle, Washington, our sportsman drivers didn't come to play. We saw races won by a couple of inches, killer lights among all classes, and a two-final driver. As the season slowly starts to wind down, it's no shocker that our racers are pushing every boundary to capture the last of these national titles. Check out how these sportsman drivers performed down below!
Comp: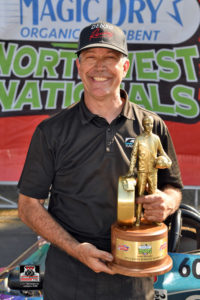 Brian Hyerstay took home his third consecutive Northwest Nationals win after taking down Doug Lambeck in the Comp Eliminator final. Doug was late on the tree, giving Hyerstay the ability to take 18 feet at the stripe.
Super Stock: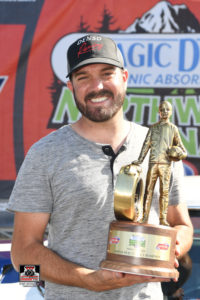 Kyle Rizzoli scored his second consecutive win after defeating Tom Gaynor in the Super Stock final. Rizzoli had the starting line advantage with a .012 light, giving him room to play at top end. Due to Gaynor's later start, he broke out by 13-thou.
Stock: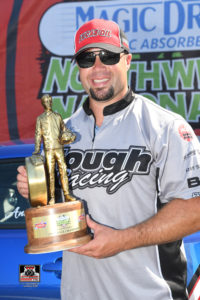 Super Stock event winner, Kyle Rizzoli, found his way to the Stock final in the same token against Andy Morris. While Rizzoli proved successful in Super Stock, it was Morris who captured the win in Stock. While both drivers had competitive reaction times, Morris was a couple ticks better on the tree and was able to take the stripe by a mere 10 inches (.0046 MOV).
Super Comp: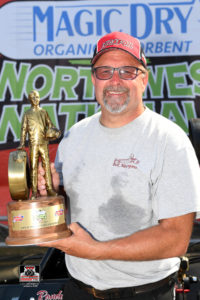 Randy Beck earned his second national Wally in the Super Comp final against James Warden. With a slight starting line advantage (.016 vs .019, respectively), Beck ran dead on his 8.90 index with a one and took the stripe by about 4 feet.
Super Gas: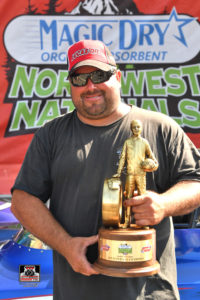 Michael Dalrymple took out Rod Souza in the Super Gas final. Dalrymple had the starting line advantage with a .015 light to Souza's .029. Dalrymple closed the gap between the drivers to a mere 5 inches, earning his second national event win.
Super Street: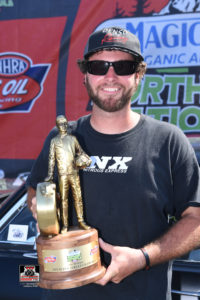 Matt Kielman earned his first national event title in a holeshot win against Chris Cannon Jr. Kielman had the starting line advantage with a .029 light to Cannon's .057. Although Cannon ran closer to the 10.90 index, Kielman's starting line advantage allowed him to take .0175 MOV (approx 4 feet).
Top Sportsman: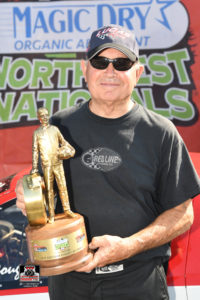 Doug Bracey and Shawn Herbst battled it out in an incredibly close race in the Top Sportsman final. Although the drivers had nearly identical lights (.040 vs .041, respectively), Bracey was .001 over his 7.21 dial while Herbst broke out by .003, thus turning the win over to Bracey.
Top Dragster:
Jeff Havens took home his first national event win in the Top Dragster final against Thomas Bayer. Bayer was -.002 on the tree while Havens was .011.
Photos By – Auto Imagery