NHRA Sonoma Nationals Winners
The second race of the western swing went off with out a hitch. With beautiful weather and temps in the mid to low 80's, you couldn't ask for nicer weekend. Sonoma is one of the most scenic races on the NHRA tour and very popular with the sportsman racers. Seven classes competing for the covered Walley made for an exciting 3 day race.
Super Stock: Kyle Rizzoli over Jon Irving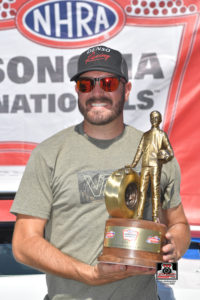 Rizzoli was on time with a .021 light, Irving was a little late on the tree and broke out by .004, but had no room to get in on Rizzoli's package. Rizzoli's takes home his 7th NHRA national event win.
Stock: Mark Kirby over Jeff Jerome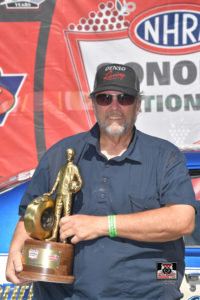 Kirby battles it out with Jerome for the Stock title, but the race is over quickly as Jerome goes red by -.029. Both drivers were on breakout runs, but its all Kirby and he gets his first NHRA national event win.
Super Comp: Justin Morgan over Kevin Motter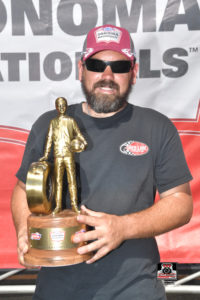 Morgan has the better light .011 to Motter's .036. Motter does not have the room and is forced to breakout. Morgan's .029 package gets him his 3rd NHRA national event win.
Super Gas: Bo Butner over Linzi Meserve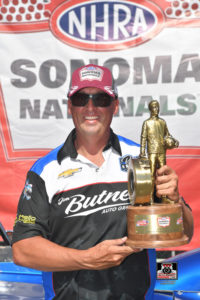 Butner tries for his 6th different class win. Bother drivers are pedaling the stripe, but Bo crosses the finish line first giving him his 6th class win and 27 NHRA nationals event wins.
Super Street: Ryan Herem over Mark Simonian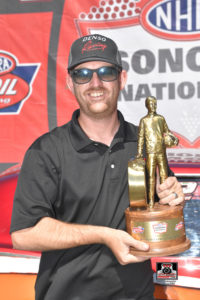 Herem's fifteen thou package is no match for Simonian's .022 light, forcing him to breakout by .018. Herem gets his 6th NHRA national event win.
Top Dragster: George Prather over Phil Unruh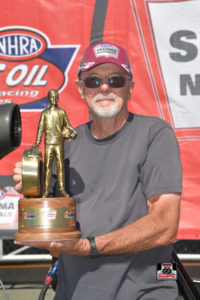 Unruh has the better light .011, but Prather is right there with a .015. Unruh has trouble and has to lift giving Prather the easy win. The is Prather's 2nd NHRA national event win.
Top Sportsman: Steve Galileo over Richard Okerman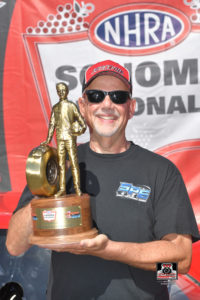 This was a tight one. Both driver's breakout, Galileo is .014 on the tree and breakouts by .001. Okerman is .033 on the tree, but breaks out by .004. Galileo gets his first NHRA national event win.
Photos By – Auto Imagery