NHRA Nationals -Maple Grove Winners
Maple Grove Raceway, can the weather ever give us a break. Well to tell you the truth, this years Maple Grove was pretty good. No rain prior to the week which made the parking go smoothly. Pulling rigs out of the mud was not an issue this year. We did have a few rain delays, but they were not long and the race was finished in a timely manner on Sunday. All the sportsman winners got their interviews in front of the crowds as the Pros went into the finals under sunny skies and pleasant temps. This race is a fan favorite in the northeast, and as you can see from the photo, they love to line up on the fence. Maple Grove gives you a great view of top end racing.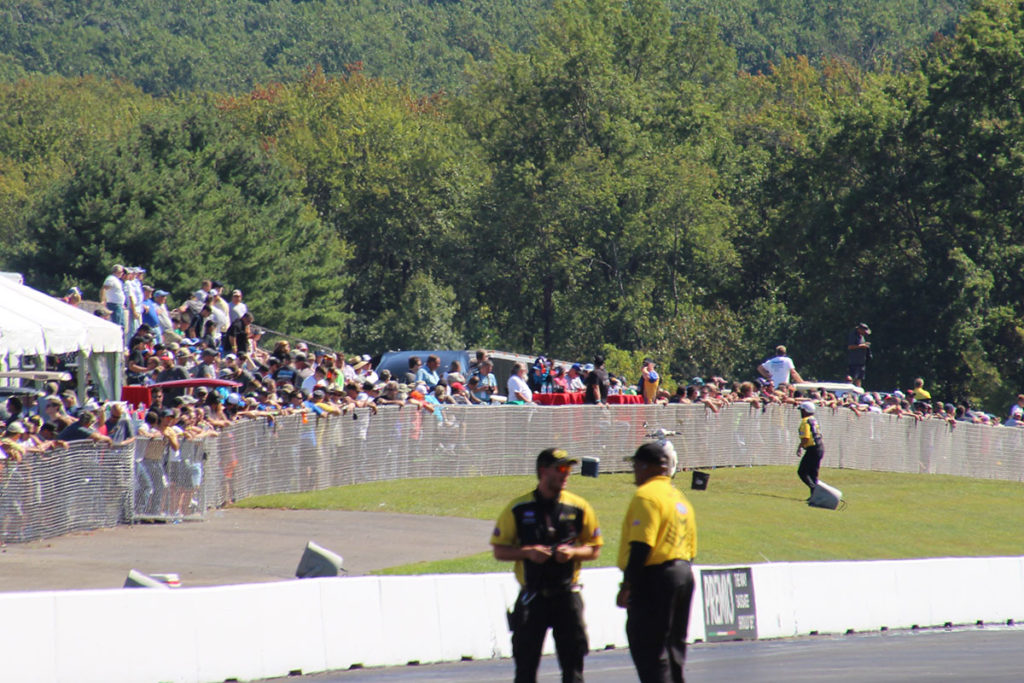 Comp Eliminator: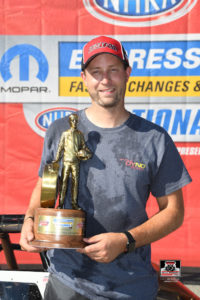 Christopher Piston took out Tom Martino in the Comp Eliminator final. Martino was late at the hit against Piston's .011 light, giving Piston enough opportunity to take the lead and earn his first ever national event win.
Super Stock: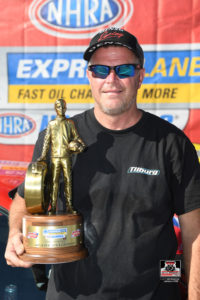 Herbie Null Jr. took out John DiBartolomeo in the Super Stock final with a 12-thou package. Null had a slight starting line advantage with a .012 light (vs DiBartolomeo's .029) and ran dead on his 9.70 dial.
Stock Eliminator:
Joe Santangelo won his 16th national event against Randi Lyn Shipp in the Stock final. Santangelo was slightly better on the tree (his .022 to Shipp's .035) and ran a 10.385 on his 10.38 dial. Shipp broke out by almost 6-hundredths trying to drive around him.
Super Comp: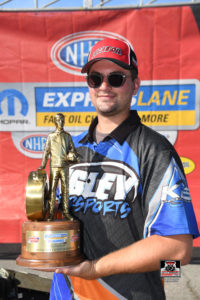 Kyle Bigley took home his first national event title in the Super Comp final against Ken Moses. Although Moses had the slight starting line advantage, Bigley was closer to the 8.90 index and ran Moses down by a mere 14 inches.
Super Gas: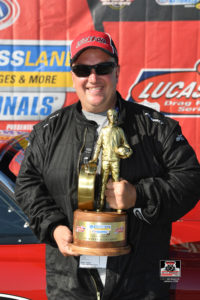 Ed Alessi Jr. earned his second national title against Jake Barbato in the Super Gas final. Alessi cut an impressive .001 light to Barbato's .048, giving him the starting line advantage. Alessi stayed in front of Barbato down the track and ran a 9.937 on the 9.90 index.