Select Performance – Innovative Racing Components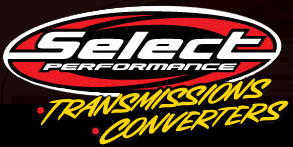 Ed Alessi Sr. started working in the performance industry in 1970 with a company name Vitar Engineering building and servicing transmissions and torque converters. In 1980 he founded Select Performance Inc. Select has been family owned and operated since its doors have opened. They provide a friendly and family oriented environment for our customers by taking the time to develop personal relationships and understand what our customers want and need. We are dedicated to your personal satisfaction.
At Select they are serious about racing and performance. There history of producing some of the most innovative racing components starts with the experience they gained at the track. There dedication to researching and developing our products coupled with our racing program is a testament to our knowledge, skill, and dedication to the industry and products they design. Select Perormance designs and tests high performance products to assure you have best quality, durability, and performance available. They developed the first SUCCESSFUL Turbo 400 Transbrake in 1975. This simple invention has evolved and spread globally throughout the sport of drag racing.
Select Performance has continued to update and fine tune products to ensure competitive products in a growing and continually changing sport. There products are designed by racers for racers to produce more of what you want. They have track proven our Transmissions, Converters, and Valve Bodies for consistency, durability, and reliability to provide you with the best possible product at the best possible price!!
"Being in front of our customers, pushing the envelope, doing what we do, being a leader and innovator not an imitator, that's how we've advanced." They take time to learn about problems, come up with solutions, and verify them. "We stand behind our products 100% or we wouldn't put our name on them."