Racers and the Military
When we think of drag racing, we think Wally Parks and NHRA. After all he started what has become the largest sanctioning body in the world of motor sports. Actually drag racing started in the 1930's racing on the Bonneville salt flats. Racers would mark off a distance, racing each other from point A to point B. This was different from running top speed that Bonneville is known for. What does this have to do with the Military you ask. Well, many of the early drag racers were in the military, when these young men came home from WWII, racing seemed like a good outlet for them.
They started with old cars, and modified them with V8 flatheads. It soon became very popular, and when Wally Parks starting organizing and setting safety standards, drag racing was born as we know it. Throughout the years as the sport grew, so did the participation from the military. In the sixties, it seemed as every other racer had some ties to the military. Vietnam war vets are among the largest group of military racers. The way those vets were treated when they came home was a disgrace, and  many looked for a place that they could feel welcomed, drag racing was that place. The sixties would become drag racing's shining moment and brought drag racing to a national level. A big part of why drag racing grew to be so popular was because of our Military. Not only for the obvious, keeping our country free, but is was a place that they felt at home with and a sense of belonging. A sense of pride about their cars and skills they brought to the track… a pride they could have once again.
Today is so much different, the service men and women are respected and acknowledged for the sacrifice. And as in the past, they love drag racing. They love the part that brings like minded people together. When I talked to the men and woman that served or are serving, its such a humbling feeling. I can't express the respect and admiration I have for them. I remember talking to a young man in the Army at the US Nationals many years ago. They had a display of Tanks, Armored Vehicles, Helicopters and of course soldiers to talk to. This one young man could have not been more than 20 years old. He was part of the Tank crew. I ask him why he joined, and with a very mature voice, and attitude well beyond his years said… "We do this, so you can do that sir" pointing to the race track. I never for got those words.
Okay now to the racers that we all know and respect. The first racer I met that was a veteran, was helicopter gunner in Vietnam. I was in my 20's, and don't remember his name, but I do remember him telling stories about his service and how good it felt to be racing. This was in the early 80's, so the Vietnam war ended about 10 years prior. Some of the things he told me were ugly and sad, but it made him appreciate what we have here. He was happy to get home and in one piece. He feels lucky because so many did not, and so many were never the same when the got home. I think this is why many vets like racing so much, it gives them pride, like the pride they felt when they joined the service, a pride that they are a part of something good.
Below are the photos from racers that served with their cars. As you can see some photos old and not clear, but it gives you that sense of nostalgia and how they got started. If your a veteran, please post a comment or better yet send me a photo and a few words about yourself and service to our country, I would be honored to add it to this story.
Bob Bender served in Vietnam, with distinction, a Bronze Star winner. Here is Bob's car that he affectionately calls "Fat Girl".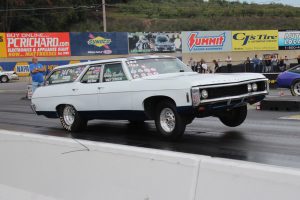 ---
Ed Fernandez, I well know member on the Class Racer forum. He was stationed in Korea 1964, and as you can see from the photos of him holding his M14 he was serious about serving his country. The last two photos are Ed's infamous American Graffiti Gremlin that he raced for 34 years.
---
Here we have Alan Mackin Thunderbird 2.3 Turbo Stocker. Alan is in the middle, class winner at the 2015Northen Class Nationals. He service spans two decades, the US Marine Corps '79-'82 and the US Air Force '85-'88.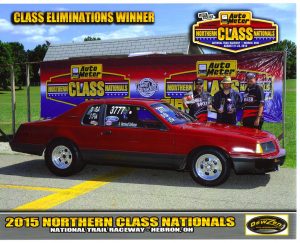 ---
Jon Sarrett, a Marine Corps veteran that served proudly between 93-97. Jon started class racing in 97 after leaving the service, and has been interested in class racing as long as he can remember. Jon is very humble and did not want to be mentioned, he was more concerned about his fellow service men and women. He sent me an email to show his appreciation for all service members.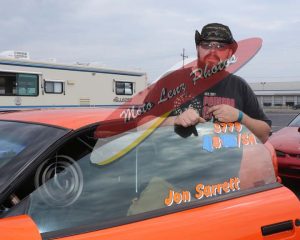 ---
Ron Ortiz enlisted in the Air Force in 1966 right after graduating to see aircraft. Served in Vietnam attached to 7th Pacific Air Force, He tell us "I have no regrets serving my country, would do it again."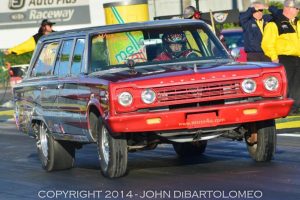 ---
Lew Silverman served in the Coast Guard in 1967 for 6 years, then joined the Army Reserve in 1975. He retired after 38 years of service, he was a First Sergent. This is a quote from Lew on Class Racer, I could not have said it better myself. "My race car commemorates that service, and honors the countless men and women who, past, present and in the future will be there when our Nation calls. "SPEARHEAD!".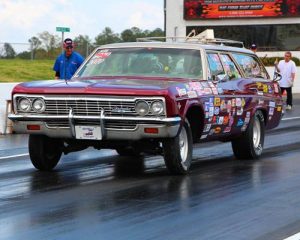 ---
Nick Reiter served in Vietnam and is a regular at all division 1 races. He also hits the road, and you never know where he will pop up. It could be the west coast, south or the north. If there is racing going on, he could be there.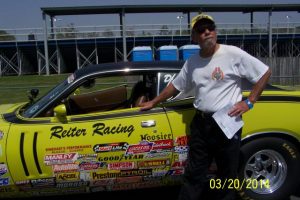 ---
Vic Raupe, a helicopter pilot in Vietnam, he served 6 yrs in the Army Aviation.  A proud service member that appreciates the Vietnam vets getting the recognition that they deserve. He raced nostalgia S/S with a 65 Dodge he bought from Roger Lindamood, that was like the 64 "Color Me Gone" car.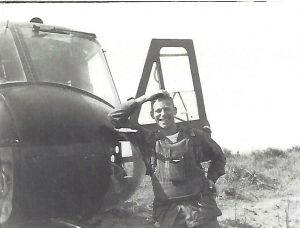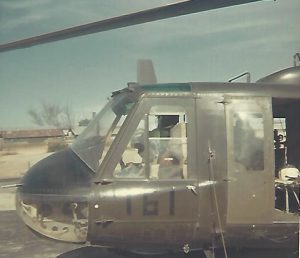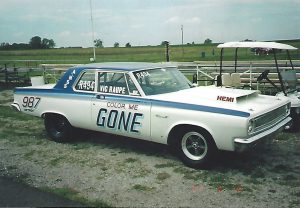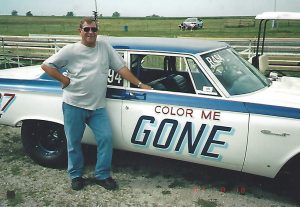 ---
Fred Elsass a 29 year Vietnam veteran that served with distinction as a master Sergent in the Air Force.  Fred tells us he would rather not be thanked for his service, the thanks goes to the families that lost loved ones.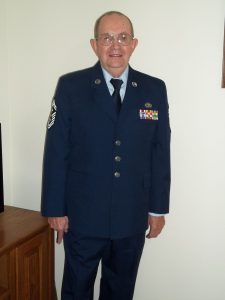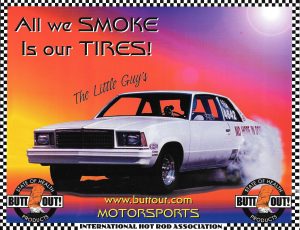 ---
Here is just a small list of the Class Racer members and racers that served. I know I left out many, but I thank them all just as much for their service and sacrifice.
Bill Rink
George Cottell
Bill Belden
Fred Elisass
Ed Bednaz
Ed Carpenter
Jimmy Parker
John Bender
Lee Valentine
Pete Kost
Bill Seabrooks
Bill Grubbs
Richard Adkins