48th Annual Summernationals Winners
After having an incr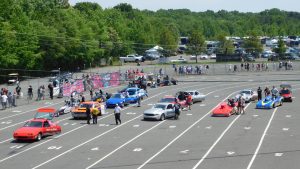 edibly rainy last few weeks of racing, we were finally given some sunshine and intense heat at the 48th Annual NHRA Summernationals at Old Bridge Township Raceway Park. Being that this track is the oldest drag strip and holds so much rich history, it's no secret that this event always brings a huge crowd and fierce competition. History continued to be made this past weekend as we saw many records being broken and many titles being made. Check out who landed in the winner's circle!
Comp: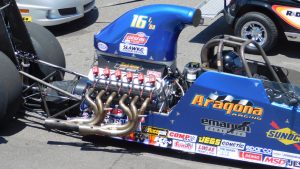 Frank Aragona took home his eighth national title, and his first Comp Eliminator win at Old Bridge Township Raceway Park, against Pete Hanratty. Aragona got his win at the starting line when Hanratty pushed the tree a little too hard and came up -.121 red.
Super Stock:
Timothy Fletcher took out Herbie Null in the Super Stock final, earning him his second national event win. Fletcher had a .009 light to Null's .038 light, giving him a decent starting line advantage; he managed to keep a wheel on Null through the finish line, running .015 over his 10.15 dial.
Stock:
Hard-hitter Peter Biondo took home his 52nd national event title against Russell Linke in the Stock Eliminator final. Linke had an .018 light but ran almost three-hundredths under his dial while Biondo had a .014 light and ran a 10.372 on his 10.37 dial-in. This was Biondo's fifth win at Old Bridge Township Raceway Park.
Super Comp:
Kevin Robb scored his third Wally after taking out Shawn Fricke in the Super Comp final. Robb got the advantage right out of the gate with a .027 light to Fricke's .054. He closed in his margin of victory to .0183 seconds (about 5 feet) and ran an 8.92 on the 8.90 index.
Super Gas:
Dan Northrop made history and ended up in the winner's circle after earning his third consecutive Super Gas title at the Summernationals; this year he was matched up against John Labbous, Jr. Labbous' six-thousandths starting line advantage was not enough to keep Northrop off his tail. Northrop was able to take the stripe by a mere 3 inches, thus adding an eighth Wally to his collection.
Top Sportsman:
Jeff Brooks and Ronald Riegel battled it out for the Top Sportsman national title this past weekend at Englishtown Raceway Park. Although Riegel had the starting line advantage by almost two-hundredths, he lost traction at the 330 mark and ran 16-hundredths over his dial-in. Brooks was able to use this in his favor and make a clean pass down the track, thus capturing his second Top Sportsman win.
Photos By – Auto Imagery