Predicting the 2018 Sportsman World Champions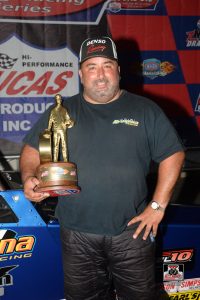 Comp:
The first name that comes to mind when thinking of this category is the already 5-time champ David Rampy. After practically dominating the 2017 season, Rampy should be running a full schedule and trying to defend his title again in 2018. But aside from Rambo, with previous champion names such as Alan Ellis, who was retiring after the 2017 season, Dan Fletcher who has scaled back to only 4 comp national events a year, and Bruno Massel who is so heavily involved in TV and FOX broadcasting (although making a comeback and finishing #4 in 2017). My choice for the 2018 crown must go to the 2017 runner up, Frank Aragona Jr., this teams seems to have that new car all figured out and it is probably the fastest on the east coast. After winning 5 events last season, I think he is going to come out in 2018 and meet or exceed that total for the 2018 championship with 672 points.
---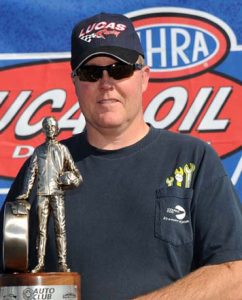 Super Stock: 
One of my favorite classes that had the biggest point total put up in 2017 besides comp with 692. Each year once you believe you have an idea who is going to win the championship, another driver gets hot and comes out of nowhere. Although Justin Lamb or Jimmy DeFrank would be a good pick, I don't think another championship is on the radar for either team in this season, so my pick is for Jody Lang. Last year Jody Lang was in the lead about midway through the season after winning the Sonoma national event on western swing but then unfortunately cooled off after that only advancing to 3rd round twice in his last 6 races. My money is on a bounce back 2nd half of the season for Jody Lang with 668 points and the world champ trophy.
---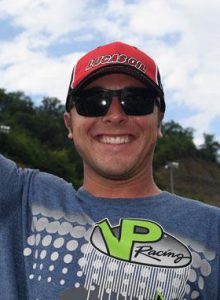 Stock: 
When looking at last year's top 10 I find myself pointing out every driver and saying, "they're going to win, that's my pick", which goes to show you just how hard Stock Eliminator really is. But with Kevin Helms now the newest DSR employee and a full time crew chief for Leah Pritchett and her new Factory Showdown car, I don't believe he is going to have the time to chase the points after coming up a spot short in super stock and stock last year. Jody Lang and Jeff Strickland are both big contender's, but I'm going to look outside of the top 10 from 2017 and go with Jimmy Hidalgo Jr. Every season he racks up round wins in both of his cars and now with only 1 sanctioning body to focus on, he can put all of those round wins into big point total for a championship, ending the year with 689 points.
Sleeper- Joe Santangelo Jr., after taking a year off from racing he came out and was in the final at his first 3 divisional's, winning 2. The eventual division 1 champ now has the grade points to go wherever he wants and should be someone that everyone in this class watches out for in 2018.
---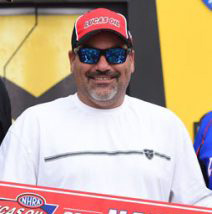 Super Comp:
Like Stock, I feel as though everyone in the top 10 could win the championship in 2018. With Luke Bogacki already announcing that he is only going to about 1/3 of the events that he did in 2017 my original horse is out. After narrowing it down to either Austin Williams, Gary Stinnett, Jeremy Demers or Trevor Larson I'm going to have to go with John Labbous Jr., lol. Bottom line is this title is a complete coin flip to me, every single one of these drivers is very talented and could easily get it done but after recently winning the 2017 super gas title, Labbous is going to try and take down the 8.90 category. With all the d4 and d5 guys that were in the top 10, its going to come down to a thou or 2 that changed someone's whole season and opened the door for the other guys, yes plural. Labbous is going to have to be on his game all year but eventually gets it done with a 698 point total.
---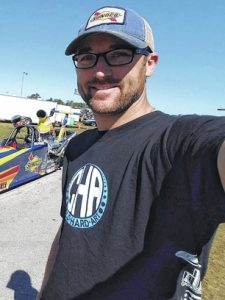 Super Gas:
 John Labbous Jr. is going to try and defend his title but fails and falls to Jacob Elrod in the 2018 points chase. A consistent winner in IHRA, Elrod can no longer dominate the IHRA "super rod" class and is going to have to set his sights on the NHRA for his .90 needs. Finishing in the top 10 in both super comp and super gas in 2017 Elrod is definitely going to repeat a top 10 in both classes with the championship trophy coming in super gas, my prediction is 658 gets it done.
---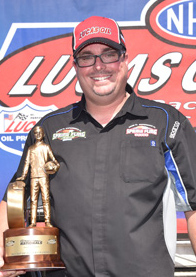 Top Dragster: 
Again, this class has a few leaders in the club house for me but after Justin Lamb doubled up in 2017 I think this team is going to hone in on winning a championship for Kyle Seipel. Even though he has his plate full with running the Spring Fling bracket races and is now the track manager for Sonoma, everything that Justin or Kyle has said since the season ended has hinted on their focus going forward being Kyle winning a championship. He might say that he doesn't have time or doesn't plan to do it this year but rather in the future, I think the cards will fall just right for him and he will be forced to chase the points and is successful with 663 points.
---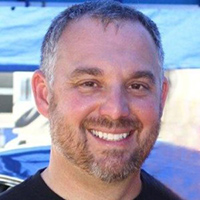 Top Sportsman: 
Finally, my last prediction might be the most obvious, Sandy Wilkins. After a standout 2017 season this team would have had the championship if it wasn't for Jeffrey Barker's basically perfect one. I think once again it is going to come down to these 2 drivers, that is if Jeff Barker plans to run a full schedule, even if that is the case the 2018 top sportsman championship goes to Sandy Wilkins with 668 points.