Nick Folk, Still on Track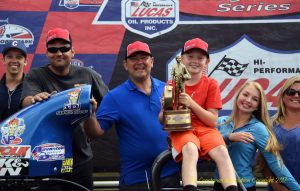 The reigning Super Comp Champion Nick Folk has not skipped a beat so far this racing season. These past few months he has taken home some cash, trophies, and joined a certain group of special drivers.
Starting off the year, Folk was entered in a race in division five, which is also his home division. Showing that Folk and his dragster were still firing on all cylinders as he made his way to the final. He did not finish the job in the final losing to Mark Grame, but still, an excellent way to start the year. Only two weeks later he was back at it, then competing in the NHRA Summit Racing Equipment Nationals in Norwalk, Ohio. Really kicking it into high gear in the eliminations making it to the finals in both classes he was entered in, Super Comp and Super Stock. In Super Comp bringing home the wally being, .006 on the tree and running an 8.925. In Super Stock taking on Zack Running, Running handing over the win to Folk with a very tough .001 red light. With that win, marking his name into the history book with a double up, he was joined by Jeff Strickland also doubling up winning Top Dragster and Stock. Having one driver double up in a race is rare, but having two drivers double up in one race may never happen again. To this date, there have been five drivers to add their name to the list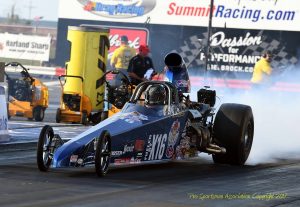 of the infamous "Double Up List" just this year. Which must be a record. Now the question is, who's next to double up?
Jumping two states over to Illinois, the Route 66 Nationals was home to the Jeg's Allstar Event that took place on Friday. Fresh off his double up, he was ready to take on all of the heavy hitters that the Jeg's Allstar event brings to the table. Folk was unstopped making his way to the final, facing last year Jeg's Allstar Super Comp Champion, Trevor Larson. In fact, Larson doubled up in last year's Allstar event, also winning Super Gas. Folk could not be tamed, having a stellar .013 package in the final to capture the win. Yet the weekend was nowhere near over, still having the chance to grab a wally in the national event. With 12 consecutive national event round wins, Folk finds himself in a very normal situation, the finals. This final he has one tough customer in the lane next to him, Luke Bogacki. Ultimately Bogacki would take the win, but another stellar weekend was in the books for Folk. Currently sitting fifth in points, with the way he is driving there is no doubt in my mind he can still get to that number one position. A few very tough racers are ahead of him, that have also been on hot streaks. The rest of the year in Super Comp is going to be very interesting. It may come down to racers making their way out west, fighting for the championship in the last few races of the year. If you follow up on sportsman racing, I'd take a front seat to watch this battle unfold.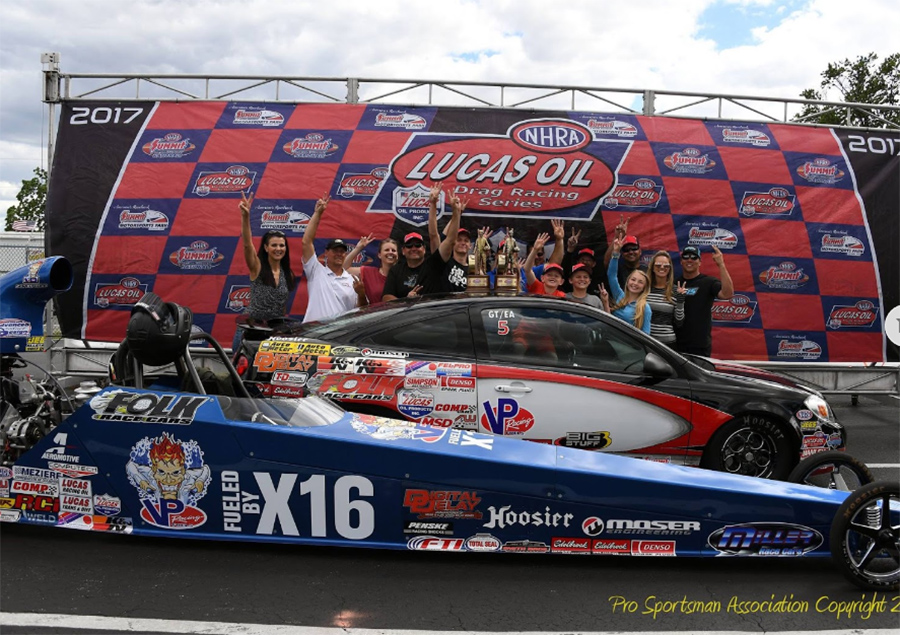 Picture Credit
David Smith, http://www.prosportsmanassociation.com