Two-Time Pro Stock Champ Erica Enders-Stevens To Drive COPO Camaro At NMCA Muscle Car Mayhem This Weekend at Bradenton Motorsports Park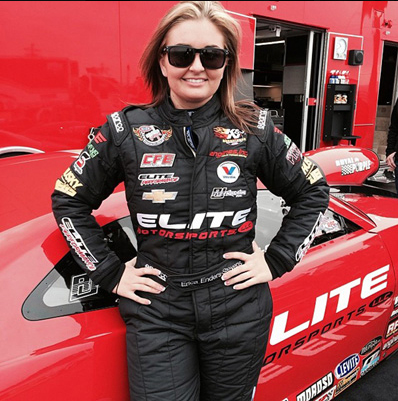 Popular Chevy Camaro Pro Stock driver Erica Enders-Stevens made test runs this week at Bradenton Motorsports Park to prepare for her debut in NMCA competition in the Holley EFI Factory Super Cars category.
Enders-Stevens is a two-time Pro Stock champion and current driver of the 6-second 200-plus mph Elite Chevy Camaro. In Bradenton, she'll wheel the high-flying Omaha Track-backed 2017 Chevrolet COPO Camaro with Patterson Elite power. The Factory Super Cars typically produce huge, crowd-pleasing wheelstands and run deep in the 8s at 160-plus mph.
Enders-Stevens has proven herself as a capable driver in many categories and should have no problem dialing in the COPO Camaro. It was reported that she ran multiple mid-8-second runs in testing.
She will compete against the tough Ford Mustang Cobra Jets and Dodge Drag Pak Challengers this weekend in the heads-up Factory Super Car class where Enders-Stevens will go head-to-head with the likes former event winner Bruno Massel, and 2016 NMCA Factory Super Cars champion Kevin Skinner with his sinister black a Cobra Jet Ford.