Chase-N-Dad Racing announce a new marketing partnership with Scoggin Dickey Race Shop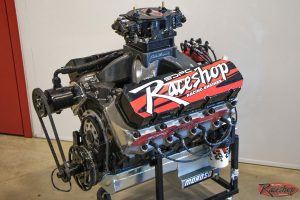 Waxahachie, Texas – As the 2017 drag racing season nears it's much anticipated start, Chase-N-Dad Racing is proud to announce a new marketing partnership with Scoggin Dickey Race Shop in Lubbock, TX. The Waxahachie based father and son race team of Rick and Chase Huffman are set to not only utilize the already reliable and powerful engine combos out of SDPC Raceshop, but assist in developing and testing new "weekend warrior" engines as well.  "We are extremely pleased and honored to align our team with one of the nation's elite sportsman racing engine shops" commented Rick Huffman.  Chase went on to express the importance of working with an engine shop that understands what sportsman racers in varying categories are trying to accomplish.  "Making horsepower is easy, but making big power that is reliable and functional for our needs is something thatsimply isn't available from everyone."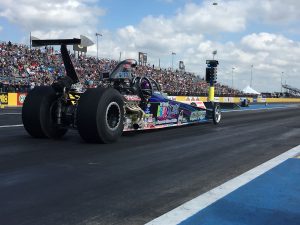 The 2016 racing season was filled with ups and downs for Chase-N-Dad Racing, so the team has taken the off season to revamp their fleet. Rick's 1969 Chevrolet Camaro that he competes in Super Street with is receiving some updates, most importantly just a freshen up of its existing 582 cu in power plant with some Raceshop magic. Not much will be changing on the 2005 Mullis Race Cars dragster that Chase drives in Super Comp besides some new graphics to sport the iconic red and black of SDPC Raceshop.   No changes necessary for the already proven SDPC Raceshop 582 Head hunter engine that sits between the frame rails.  The team's 1968 Camaro, deemed "the street car," will also receive some new Raceshop graphics in 2017 to go along with a mid-season upgrade and freshen up to the Chevrolet performance 502 crate engine powerplant. A second Mullis dragster has been added to the stable for 2017 competition, also powered by a SDPC Raceshop 582 Head Hunter.
In addition to representing the Lubbock based engine builder, Rick and Chase Huffman will also offer off track and pitside support to existing SDPC Raceshop customers.  The current plan is to run a busy schedule in 2017, which includes NHRA Lucas Oil Divisional Series events, NHRA Mello Yello National events, big money and local bracket races, along with other local series events.
SDPC Raceshop is welcomed by Chase-N-Dad Racing's other marketing partners; Accelerated Graphics & Signs, Mickey Thompson Tires, OMF Performance, Fort Worth Dream Park, bath Specialty Coatings, Philco Race Services, Champion Tire & Wheel, ADG Fastners, FTI Converters, Sullivan Motorsports, CD Trucking, R&M Race Trailers, Ink Man Race Fuels, Pro 1 Safety & RBZBillet.com
Be sure to check out and like SDPC Raceshop on Facebook and at SDPCRACESHOP.com.  Also visit and like Chase-N-Dad Racing on Facebook.