Barbara Markoglu Breaks All Housewife Stereotypes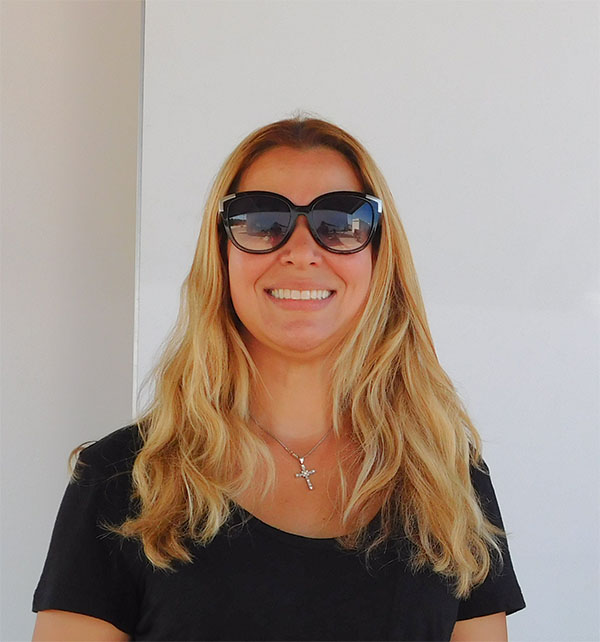 Barbara Markoglu had been coming to the racetrack for years with her husband, Tim, who races Division 1 on the NHRA circuit in Super Comp. She had always been his constant supporter and #1 fan even though she had never raced. Barbara never had the opportunity to race due to the fact that she and Tim had two young children that she needed to care for while he was working on his car or waiting in the lanes. Now, being a mom is no easy job, especially with two young children, so there is no doubt that Barbara constantly had her hands full.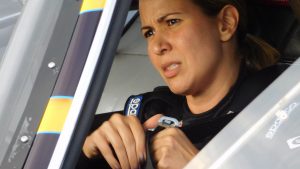 However, in 2012, she decided to attend the Doug Foley Racing School –to truly get a first-hand grip on what this sport was all about- and made licensing passes in a dragster. She said she wasn't completely comfortable in the dragster but overall she "tried it and had a great day" and that was that. This was Barbara's mindset for a few years after, but once her kids became a little older, she started to become a bit more curious and a little more open to the idea of getting back in a car. It was beginning to evolve into a feasible idea now that her children started to become more independent. Barbara explained it as, "it felt like a game of poker, and I wasn't playing." So, she took it upon herself to find out.
Last year, she and her husband rented out Atco Dragway so she could make licensing passes in their '69 Camaro Super Street car. She took it slow at first, but gradually started getting the hang of the routine. With each passing run, her husband gave her a bit more throttle until finally he said, "You're ready. We're going all out." Immediately after her first full pass, 8.60's at 150mph plus, she was hooked. Originally she found the burnout to be the most challenging part of it all, but now it's her favorite part of being in the car. She stated, with a genuine smile of satisfaction, "Once you can smell a little bit of smoke from the tires in your car, that's when you know you had a good burnout." Since then, she has been racing side by side with her husband while her kids get to spectate.
Coming to th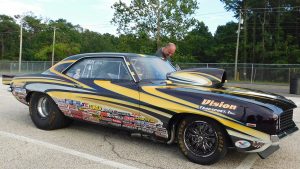 e racetrack has been a learning curve for Barbara, but she is completely enveloped in the world of drag racing and willing to take on all of its challenges. She says at each race she tries to learn something new and slowly but surely she has picked up on the lingo that is common in the microcosm of drag racing. She knows she still has a lot to absorb, but she's very thankful that she gets to do what she loves every weekend with the people that mean the most to her.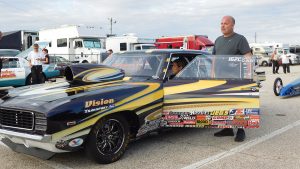 It's truly amazing to see Barbara break all the stereotypes that people project onto housewives and stay-at-home moms. Raising children is one of the most difficult –but rewarding- jobs that many people overlook, so it's inspiring to see Barbara accomplish that while hopping into a 10.90 second racecar each weekend. This should be a lesson to all women that it is never too late to pursue something you may be interested in, even if that means breaking out of the box.