As previously posted, Eastern VP fuel sales sponsored four $100 gift certificates to ASRA participants that accumulated the most points over the two day race weekend. There was a lot of great racing and the four winners were Todd Bednaz, Tim Stickles, Brian Fink, and Chris Butcher.
Congrats to the winners and special thanks to Eastern VP and the Cultrera family for their support of ASRA!
A reduced list of the top points earners is shown below: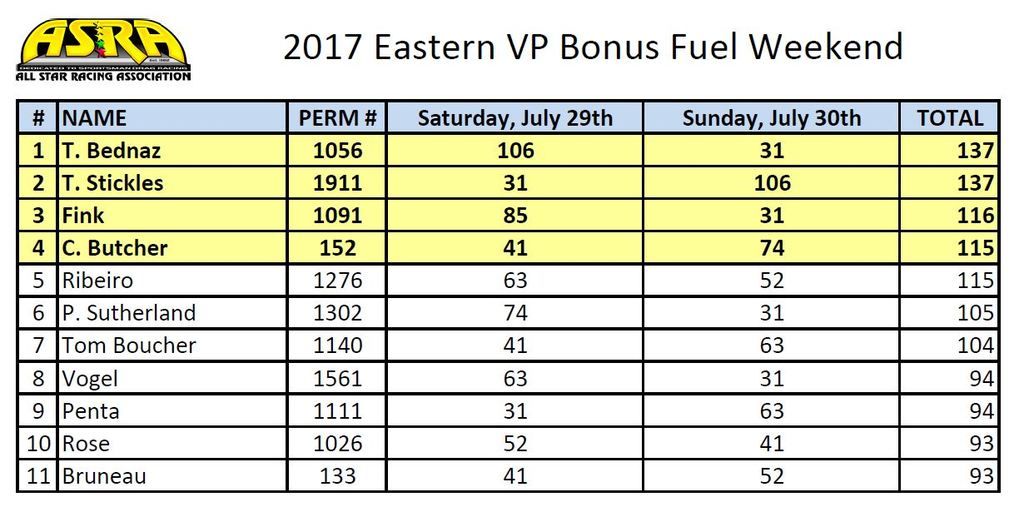 The tie breaker between Butcher and Rebeiro is based on best finish as defined in the ASRA bylaws.