The weather was horrific nearly the entire weekend with rain interruptions, but they managed to get it done today (Sunday). Initially I was pitted in a mudhole, but moved myself Saturday to pavement in between showers...in the end a wise move.
Hats off to the track crew who worked their tails off all weekend keeping the track up to snuff from one end to the other.
I was surprised to see 24 entries in Stk/SS with the expected weather forcast...pretty good show for the lackluster spectator attendance. Can't say I fault them with all the rain...I almost turned right at the campground exit road on the way to the gate early Friday morning lol.
I was satisfied with the El Camino's showing overall. Of course I reverted to my old ways of pushing the tree and went red in the 3rd round...costly because my opponent blew his tires off on the starting line and I would have won the round with any miserable light.

I did manage a few pictures...mostly Stk/SS and Nostalgia SS.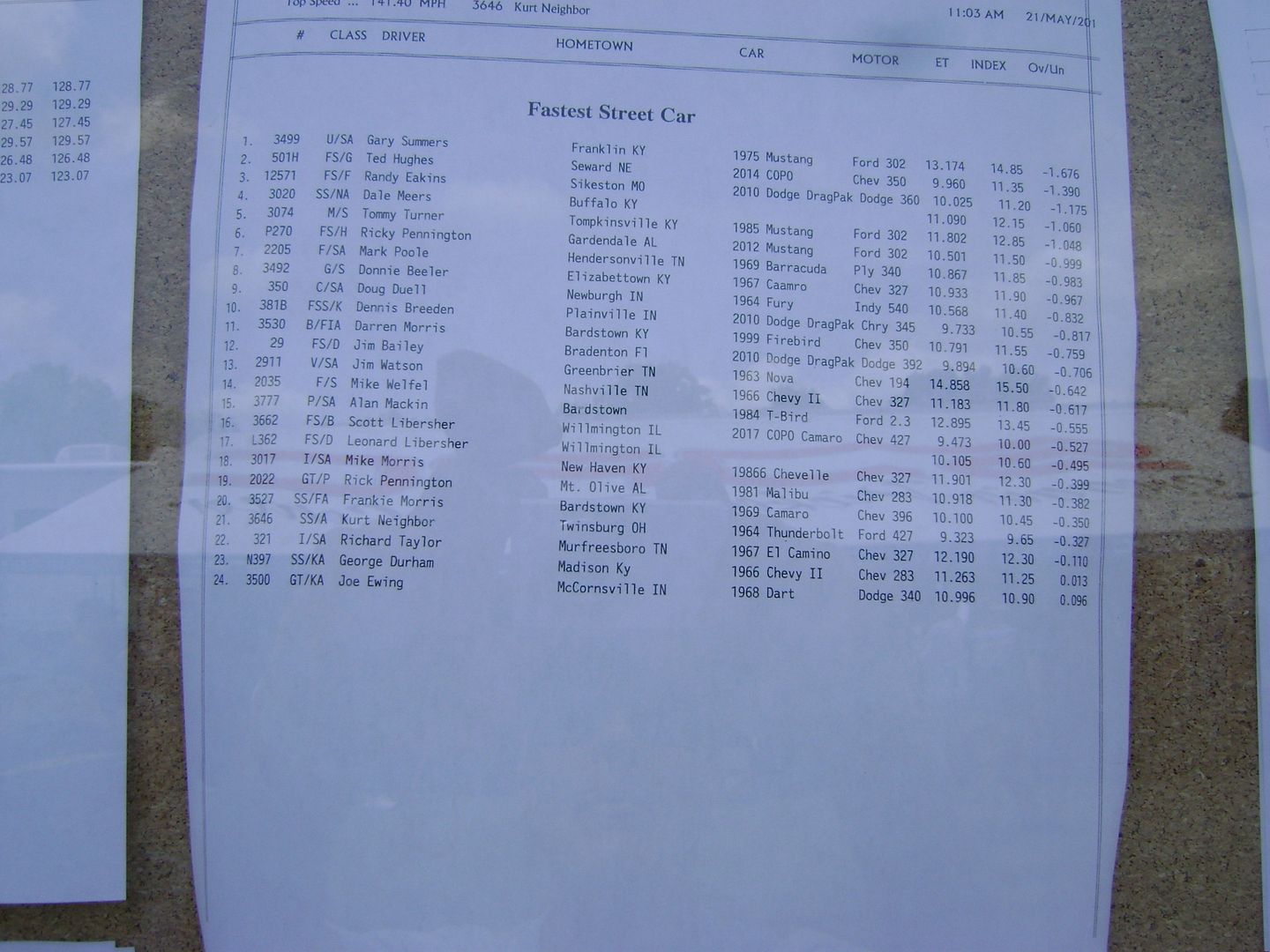 The winner and runner-up in Stk/SS -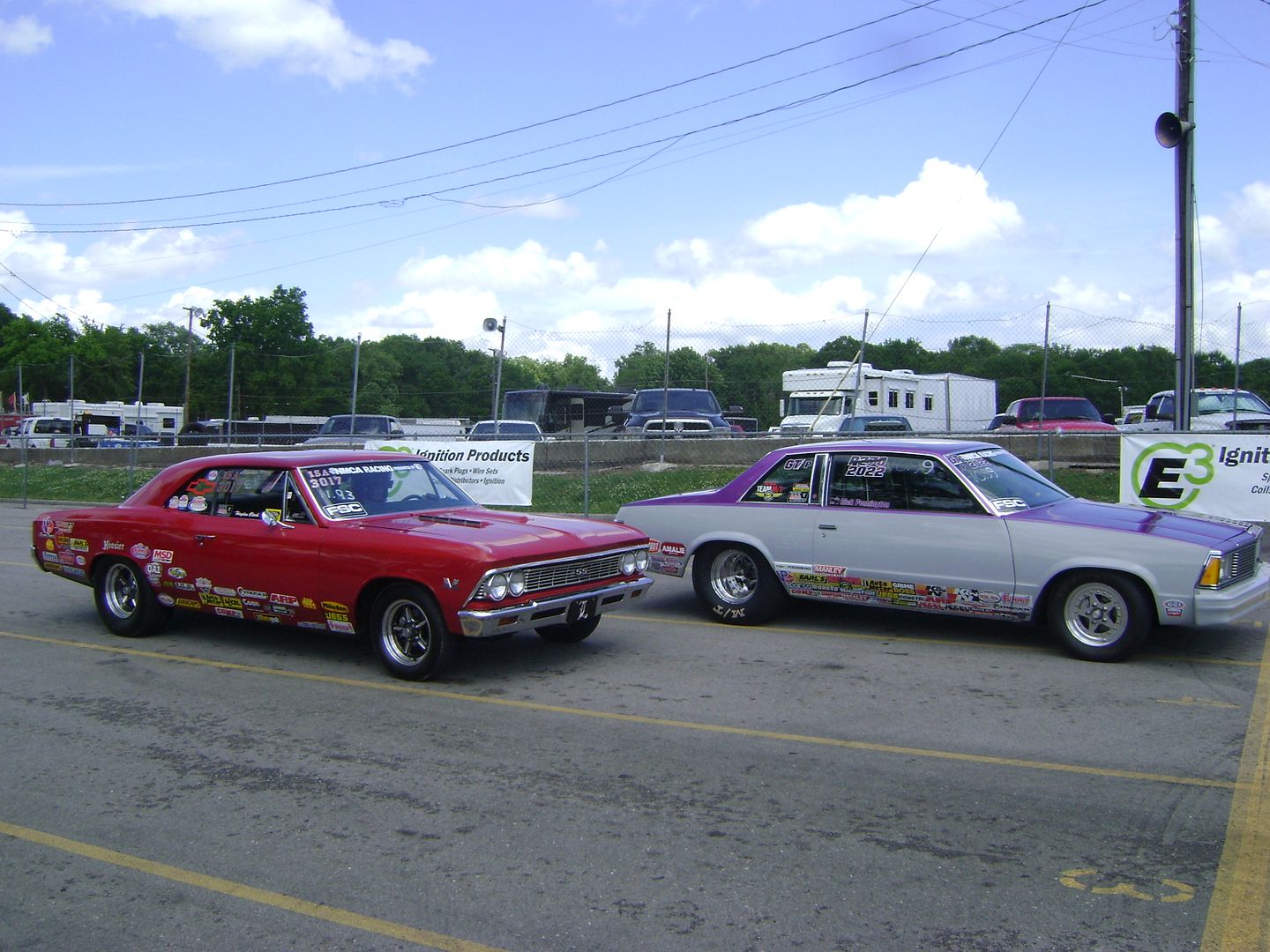 Wish I had pictures or video of the NSS wagon launching...on the bumper every pass...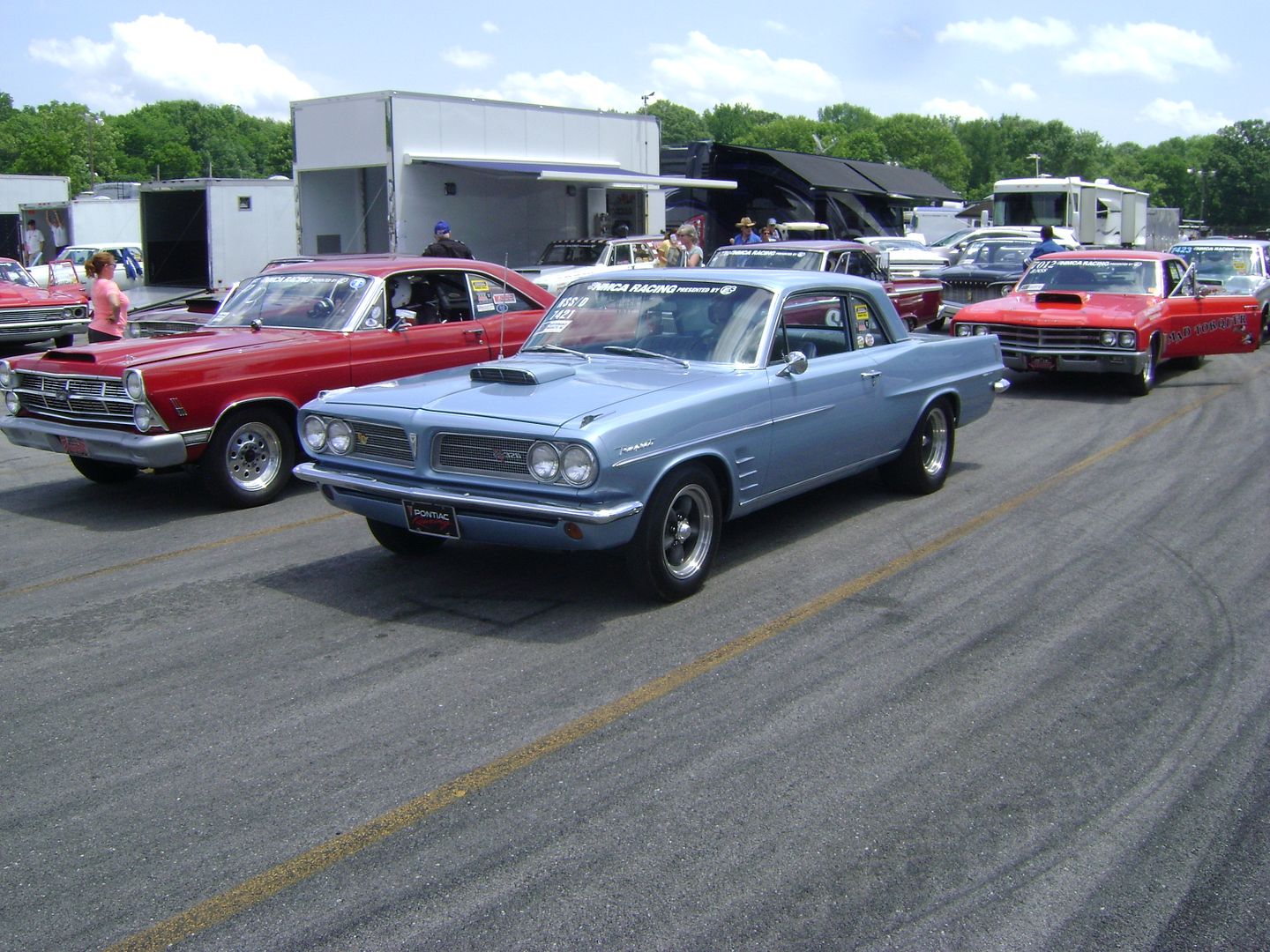 The Chevelle's light was red in the final right after my camera shot...
I may have to try me some of that NMC index racing at some point in the future.