I was referred to this thread posted by
Tom Goldman on 3/12/16.
DragPak owners high steering effort problems
Drag pack Challenger owners should beware of potential problems arising with the OEM steering shaft due to the high effort of the manual rack.
The lower column on a DragPak in my shop is twisted in the collapsible section of the shaft . The Knee knuckle at the top of the shaft also shows signs of twisting.
On the first DragPak I built , I eliminated this part during the build because it looked weak ,this confirms that .
Some of the NHRA tech guys are aware of the weak appearing knuckle and would like to see them replaced .
If any of you need info on how I replaced the shaft ,you can send me a PM .
Its a relatively simple fix for a potential problem.
Attached Thumbnails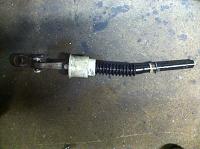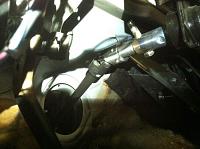 __________________